A dream became reality in 2005 when we finally opened for business, I had been toying with the idea of guiding hunts here on our property after seeing and hearing about others that were doing it in New Zealand.
It was very clear to me that I wanted to do it and do it well...
My Dad raised me on the repetitive words of "do it once and do it properly" so after some research into guided trophy hunting I realised there was a very genuine want to combine my passions of People and Hunting.
Our first few years into the industry would test that passion as they were incredibly tough, convincing hunters to travel all the way from The US and Europe was not easy especially as we had not a lot to advertise with, we were also up against other outfitters that had been in it for a long time.
"After realising we had to prove ourselves to be up for it there became a dogged determination - my never quit attitude would not yield - Amplehunting was born from pure passion nothing less."
Our exclusivity point of difference would be very important, I had hunted Whitetails in the US with a big outfit where the owner/guide was stretched, (my hunt was shared with 9 others in camp) the outfitter was distracted by the needs of others and it weighed heavily on the total experience.
It was very clear that I would never let that happen to us, it is incredibly important to me that hunters leave their New Zealand hunt here happy.
"By only having one group at a time I could solely focus on their needs and give them the best exclusive experience I could, nothing less..."

Our first few years we felt our way into the guiding industry, we did mostly meat hunts with addition to a small number of "Trophy" clients, we learned our limitations not just with guiding but also hosting - it was important hunters would feel right at home with us in the lodge and imperative all would be fed well and have comfortable private accommodation.
We spent a fortune on advertising in the early years, magazine ads and a sketchy booking agent cost us all of our first year's profit, several times it was asked if the whole thing was worth pursuing, it was only passion and the fact the taste of what little we had put through the business had been very enjoyable it was just enough to keep me keeping on.
"We made friends with all that walked into our business."
It was very gratifying to have hunters go home and tell others about this little hunting operation down in New Zealand, we were born from passion, hard work and happy customers - the rest was history.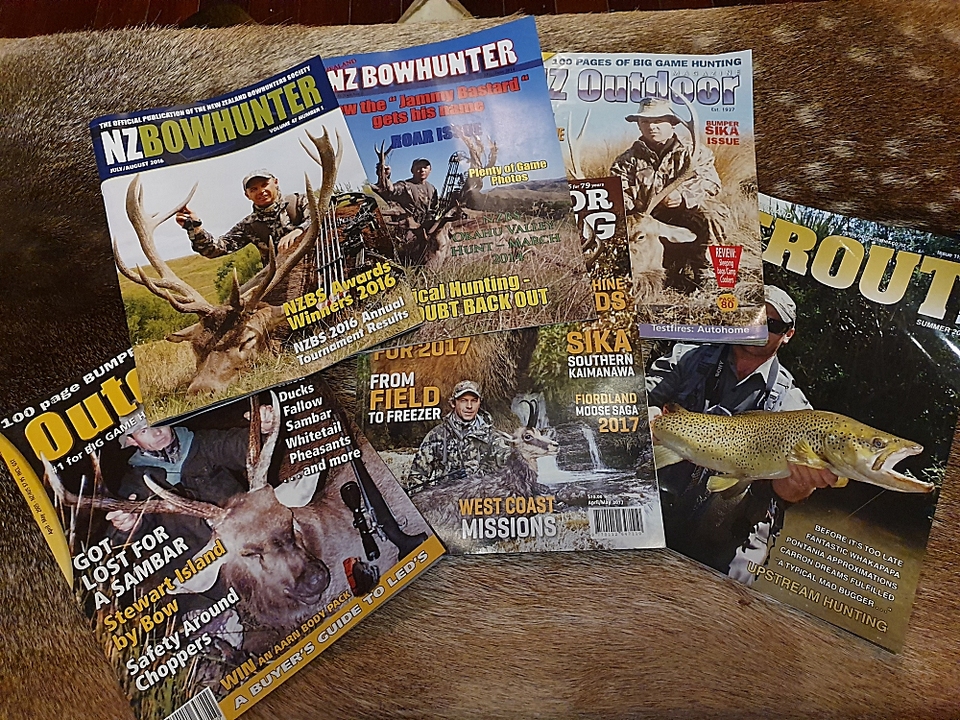 BJ has had a number of hunting experiences printed in New Zealand's leading hunting magazines

"Looking back there would be nothing I would change - everything was a lesson."
We still feel fortunate to be able to do what we love, it is hard work but make no mistake we don't take it for granted and will always honour anyone that commits to coming here to hunt with Amplehunting...
Check out our Photo Galleries here:-
We welcome contact from hunters wanting to make the trek down here to New Zealand - use the Contact Page to enquire....
Our first International hunter was Christian from Denmark in 2005.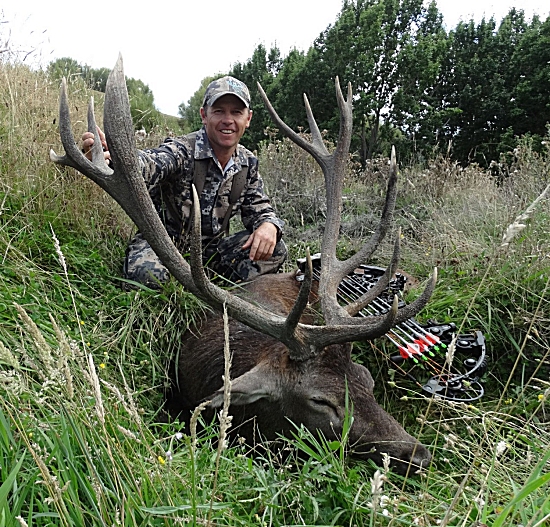 Outfitter Guide BJ Holdsworth with his Bow Shot New Zealand Red Stag, BJ has taken 9 Species of South Pacific Game with the bow.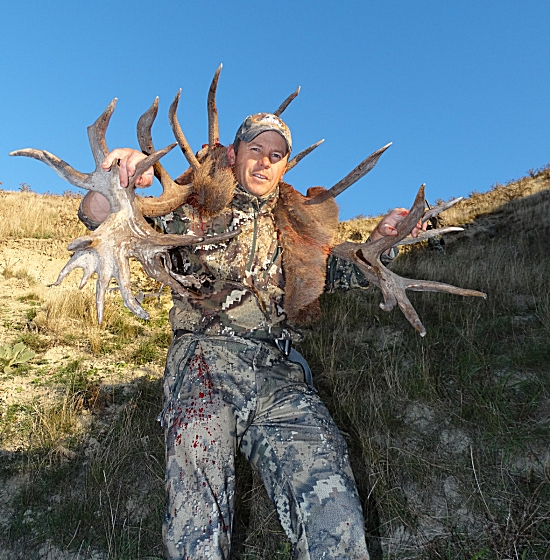 Outfitter/Guide BJ Holdsworth with Hunters New Zealand Red Stag
I thought learning something about bowhunting would help my chances to entice bowhunters into booking a hunt with us, I purchased a bow in 2011, Bowhunting totally consumed me.
I took up lessons from a pro and set about hunting with the bow whenever I could.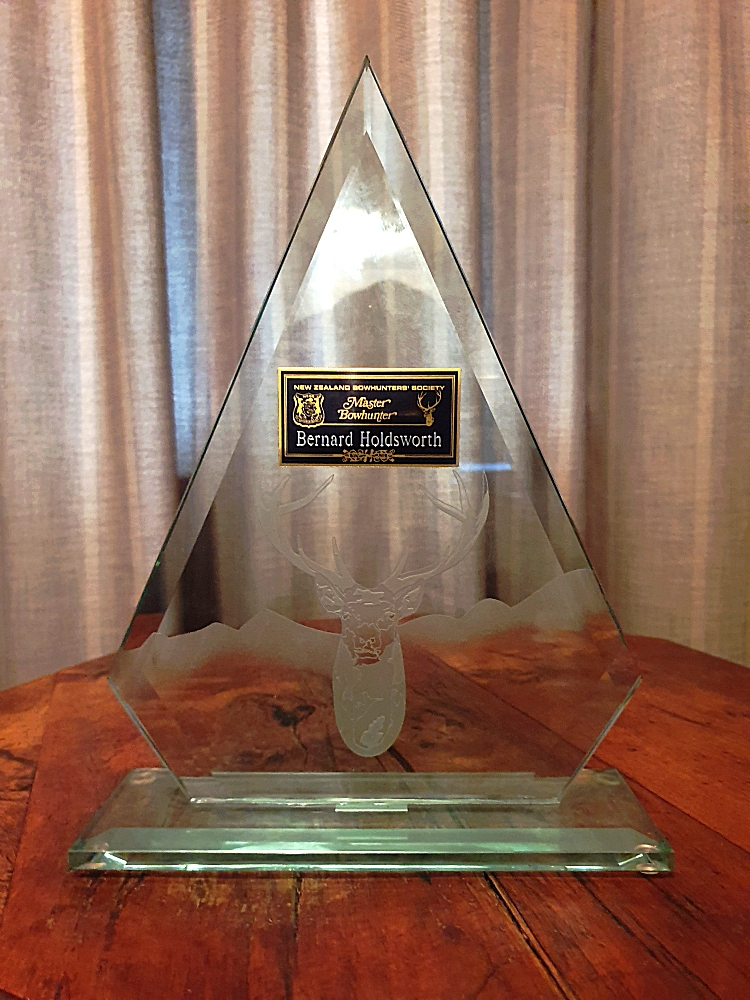 I hunted twice a week and two years later I was awarded with the "Master Bowhunter" award, at present I am the only professional guide to have that recognition in the world.
Taking nine free range "Trophy Species" of Game in the South Pacific to date I am still active and am usually planning trips outside our main guiding season.
While bowhunting making mistakes in the field in my own endeavours would become valuable lessons that I could use when guiding to avoid them when a hunter/client is beside me, a skill of which I think is valuable for success.